Ready to Discover Girl Scouts?
While we can't meet in person right now, Girl Scouts is here to stay. Check out our
NEW Virtual Troop
!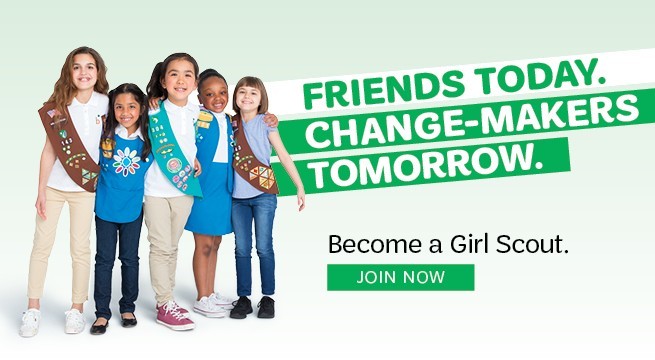 Join Girl Scouts in New Jersey
Request More Information 📣
When she unleash her inner G.I.R.L., she can accomplish anything!

At Girl Scouts, the next opportunity to stand up, speak up, and take the lead is never far away. With us, your girl will discover her inner G.I.R.L. (Go-getter, Innovator, Risk-Taker, Leader)™.
Girls will discover all they can be and everything they can accomplish when you have the right tools and a safe space to shine—and work together to change the world.

So what are you waiting for? Find her troop today!

Enter your Zip Code to find local Troops or enter the Troop # of an existing Troop your girl would like to join!
Complete the process by becoming a member of Girl Scouts. Annual Membership costs:  $40 for Girls / $25 for Adults.
Need more info so you can decide what works best with your family? Click the button below to get in touch with a local Girl Scout specialist!
Or, see all the exciting possibilities Girl Scouts offers for girls of all ages and choose your adventure .