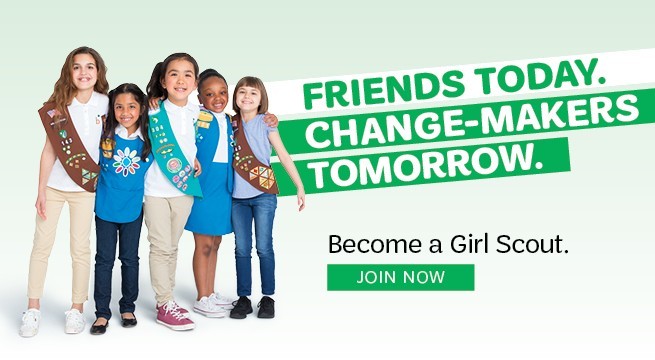 Request More Information 📣
When you unleash your inner G.I.R.L., you can accomplish anything!

At Girl Scouts, the next opportunity to stand up, speak up, and take the lead is never far away. With us, your girl will discover her inner G.I.R.L. (Go-getter, Innovator, Risk-Taker, Leader)™.
Girls will discover all they can be and everything they can accomplish when you have the right tools and a safe space to shine—and work together to change the world.

So what are you waiting for? Find her troop today!

Enter your Zip Code to find nearby Troops, Events, and Volunteer Opportunities. Choose one that will work best for your family!
Complete the process by becoming a member of Girl Scouts. Annual Membership costs:  $40 for Girls & $25 for Adults.