"I'm writing today to inform you that our Council's Board of Directors - after careful consideration of a variety of factors - has made the decision to sell the East Brunswick Service Center location."
"Be assured that we will not close the East Brunswick location until we have a new Service Center and that our new home will absolutely be in the Middlesex-Mercer County area to be convenient to our membership in that region."
Continue >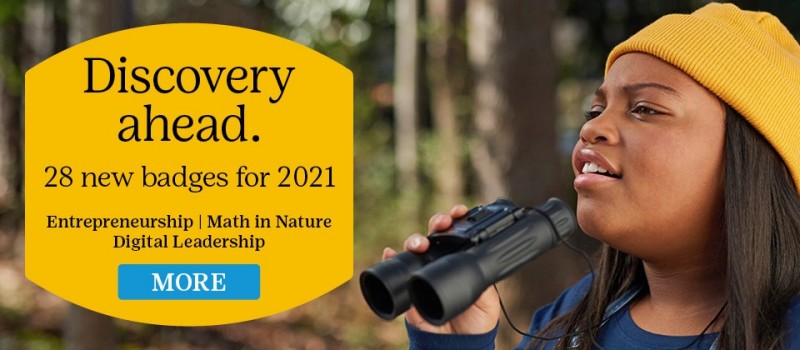 They're here: 28 new ways for Girl Scouts of all ages to explore their world, whether online or unplugged!
The newest class of badges take on even more topics that Girl Scouts and their families care about, like getting outside, using technology to run girls' cookie businesses, and growing girls' digital leadership skills to make the world a better place.
Continue >